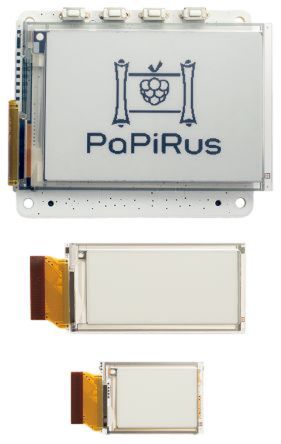 PaPiRus ePaper Raspberry Pi Multi Screen
Part number: PAPIRUS MULTI SCREEN
Description
Skillfully designed for running with the collection of Pi products, these PaPiRus displays are a family of HATs that come in three different sized ePaper displays – small (1.44 in), medium (2.0 in) and large (2.7 in). In addition to these, you'll also find a multipack containing one of each size. Developed to precisely replicate ink on paper for display text, simply plug these HATs on top of your Pi and you're good to go.