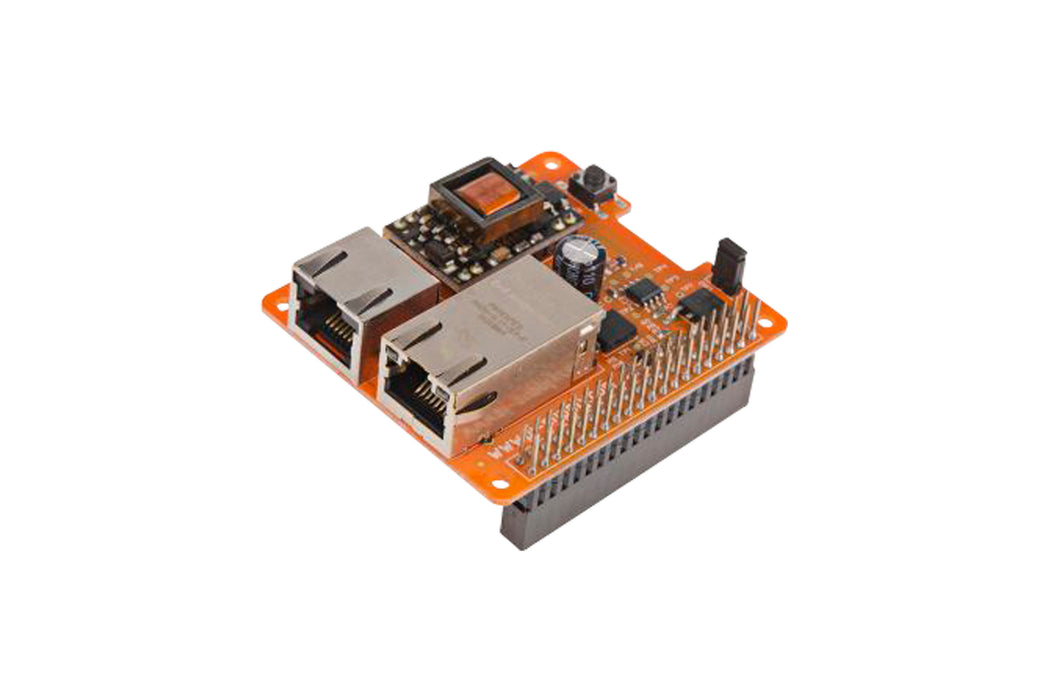 Raspberry Pi Poe Switch HAT - Power Over Ethernet
Part number: PI POE SWITCH
Description
Can't get to a power supply? Never fear, this Power over Ethernet (PoE) Switch HAT powers your Raspberry Pi board using Ethernet, so there is no need for a power supply. You'll find an Ethernet and mounting hardware in the box. Plug the HAT right on top of your Pi and start creating immediately.