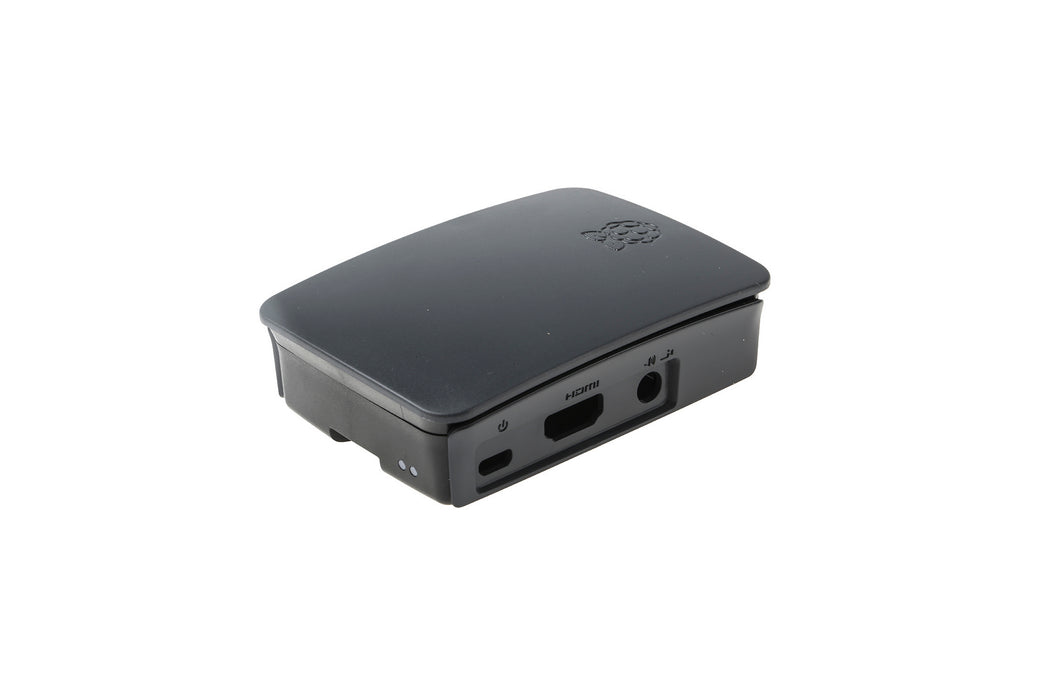 Official Raspberry Pi 3 Case - Black/Grey
Part number: TZT 241 AAB-01
Description
Designed to protect your Raspberry Pi 3 B from all those little knocks and scrapes, the official Raspberry Pi 3 Case in black/grey, is made from high quality moulded plastic, making it both stylish and lightweight. The case has a modular construction, consisting of five pieces that snap together, so there's no need for tools or screws. When assembled it allows access to all the necessary ports, while making your board look just that little bit more handsome.