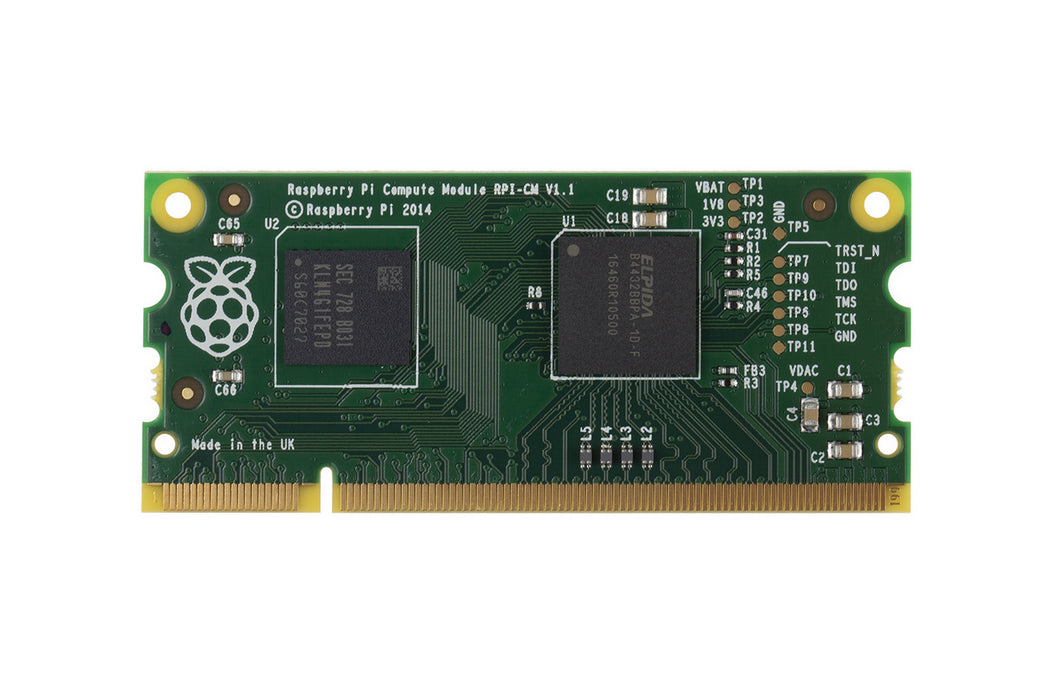 Raspberry Pi Compute Module 1
Part number: RASPBERRY PI COMPUTE MODULE
Description
From a small seed a mighty trunk may grow. If youre looking for a board with a small form factor that you are able to customise to suit your designs, then the Raspberry Pi Compute Module CM1 is the ideal tool. Similar to the traditional Raspberry Pi boards, the Compute Module is for more advanced users and will require more input in order to create your project. Measuring just 67.6 x 30mm, this compact little module can be integrated into your designs and embedded into systems. It even enables you to customise the connectors to your own specific requirements. Wondering what to make? How about a TV screen, media centre or a portable games console. The possibilities are endless!