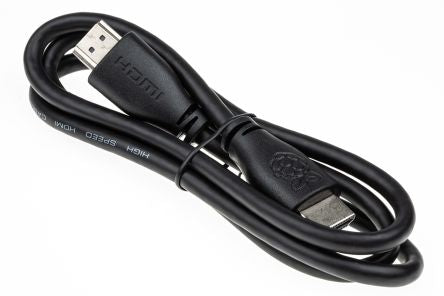 Official Raspberry Pi HDMI Cable - Black 1M
Part number: CPRP010-B
Description
When it comes to HDMI cables for your Raspberry Pi 3, it doesn't get better than this. The OFFICIAL Raspberry Pi HDMI cable is super high-quality, designed to provide optimum performance and functionality from your Raspberry Pi. Add that to the triple layer shielding, which enables the best performance for the Raspberry Pi 3 Wi-Fi and Bluetooth connectivity, and you've got the king of Raspberry Pi 3 HDMI cables!
This HDMI cable is compatible with Raspberry Pi Models from the 3B+ and back, NOT the Raspberry Pi 4B.