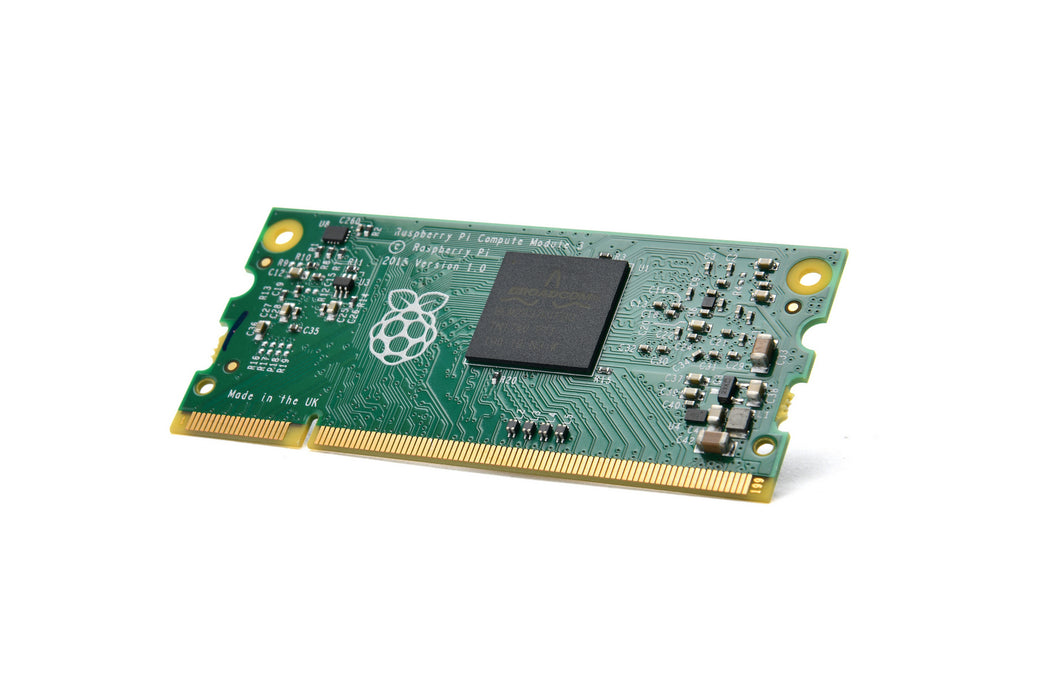 Raspberry Pi Compute Module 3
Part number: COMPUTE MODULE 3
Description
Small yet perfectly formed, the Raspberry Pi Compute Module 3 could be described as an industrial designer's dream. This beautiful piece of kit has all the functionality of the Raspberry Pi 3 but measures just 67.6mm x 31mm. It still offers an impressive 1.2GHz from the Quad Core CPU, as well as 1GB RAM and a built-in 4GB eMMC Flash device. To put is simply, it's the ideal prototyping platform for business and industrial users.