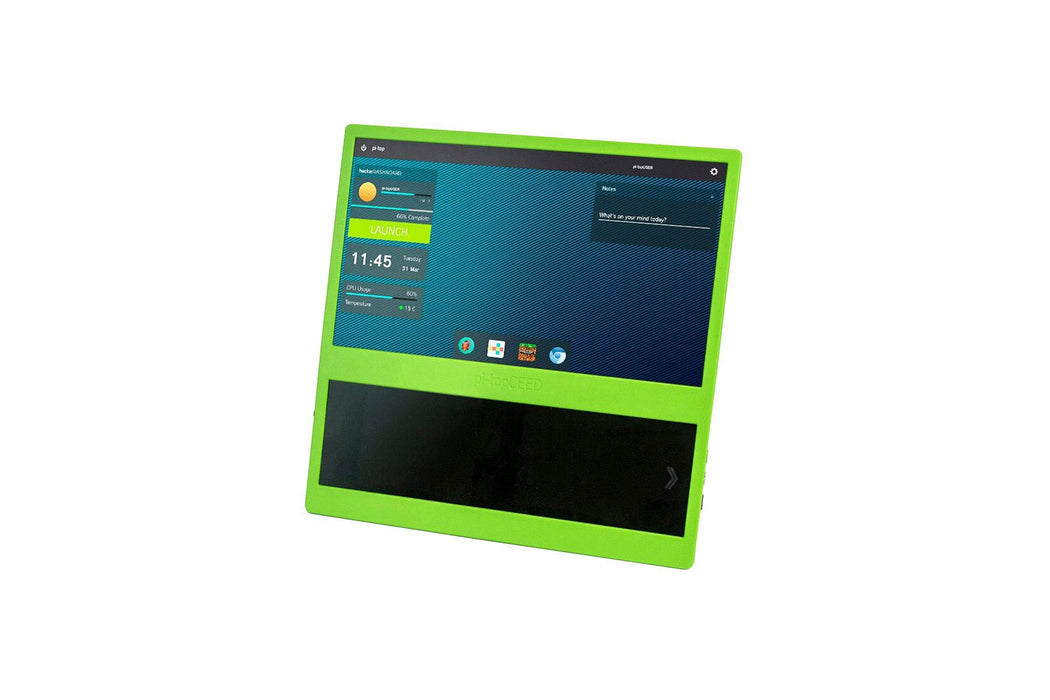 Pi-Top CEED Raspberry Pi Desktop Display - Green
Part number: PT-CEED01-GR-PRO
Description
What could be better than a plug-and-play kit that lets you get creating your own desktop computer, using Raspberry Pi, straight away. This funky neon green pi-topCEED kit is as simple as ABC, so let your imagination run wild, and create any project you want. The kit comes with the pi-topPROTO prototyping board, so you can have full access to all 40 GPIO pins on the Raspberry Pi, and an international power supply, perfect for your travels. Plug in a keyboard and mouse and you are ready to go.