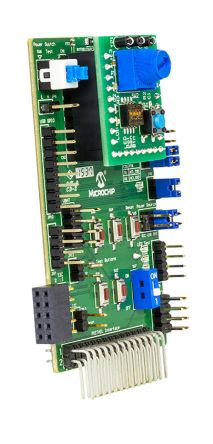 RN4870 Bluetooth 4.2 Sensor Pictail Plus
Part number: RN-4870-SNSR
Description
Ready for some serious Bluetooth development projects? You need the Microchip RN4870 Bluetooth PICtail Plus Daughter Board. This ultra-flexible development tool features the RN4870 Bluetooth 4.2 Low Energy Module. As a standalone it's awesome; or you can also use it to add the RN4870 to Microchip development platforms that carry a PICtail Plus connector (such as the Explorer boards). Bundled with this board is a separate sensor board complete with potentiometer, light sensor and push button to generate data for the RN4870 to transfer over Bluetooth.