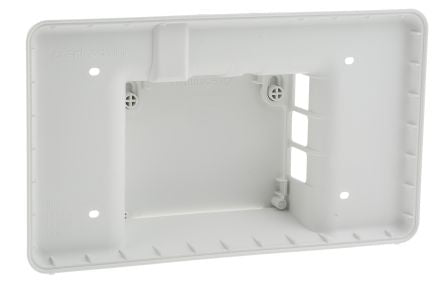 Official Raspberry Pi 7" Touchscreen Case - White
Part number: ASM-1900035-11
Description
Keep your RPi board and LCD safe with this freestanding and portable Raspberry Pi case from DesignSpark. Specially developed to take your Pi 7in. LCD touch screen plus your Pi board, you can use this handy little case for the Pi 2 Model B, Pi 3 Model B and Pi Model B+. The main enclosure consists of an RPi LCD touch screen and board casing complete with snap-together removable rear cover. Formed from tough, long-lasting ABS, cuts-outs let you access all the connections and USB ports with ease. With an eye to aesthetics, the enclosure also creates a stylish bezel around your Pi LCD display.